BY KRISTIN
This year Kansas City was host to the United States Coffee Championships at Bartle Hall. This event brought hundreds of coffee professionals from all over the United States to Kansas City. In conjunction with the event, smaller events were held all over the city at different shops for fun and networking opportunities.
When we heard about the Campfire Cook Off, a competition where coffee and breakfast had to be prepared over an open fire, we knew this was something we'd have fun doing as a team!
Early on a brisk March morning, our team of five (our owner, roaster, store manager, baker, and barista – so then who was running the shop, you ask? haha) met the other teams at Splitlog Coffee. There were four categories to prepare coffee and a plate for the two tables of judges: The Classic American, Vegetarian, Origin, and Biscuits/Cakes. Team Parkville Coffee prepared a meal and coffee for each of these categories. We also decided to showcase our coffee by brewing it four different ways: an aeropress, french press, kalita, and a coffee siphon.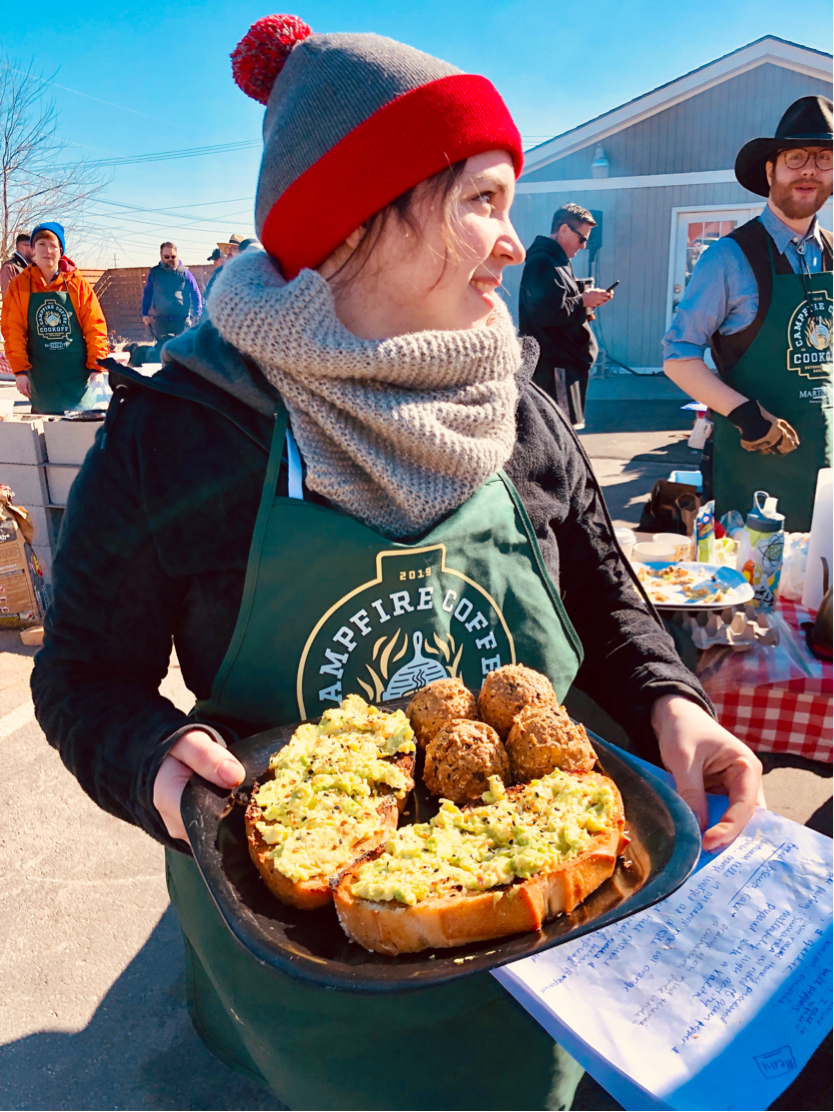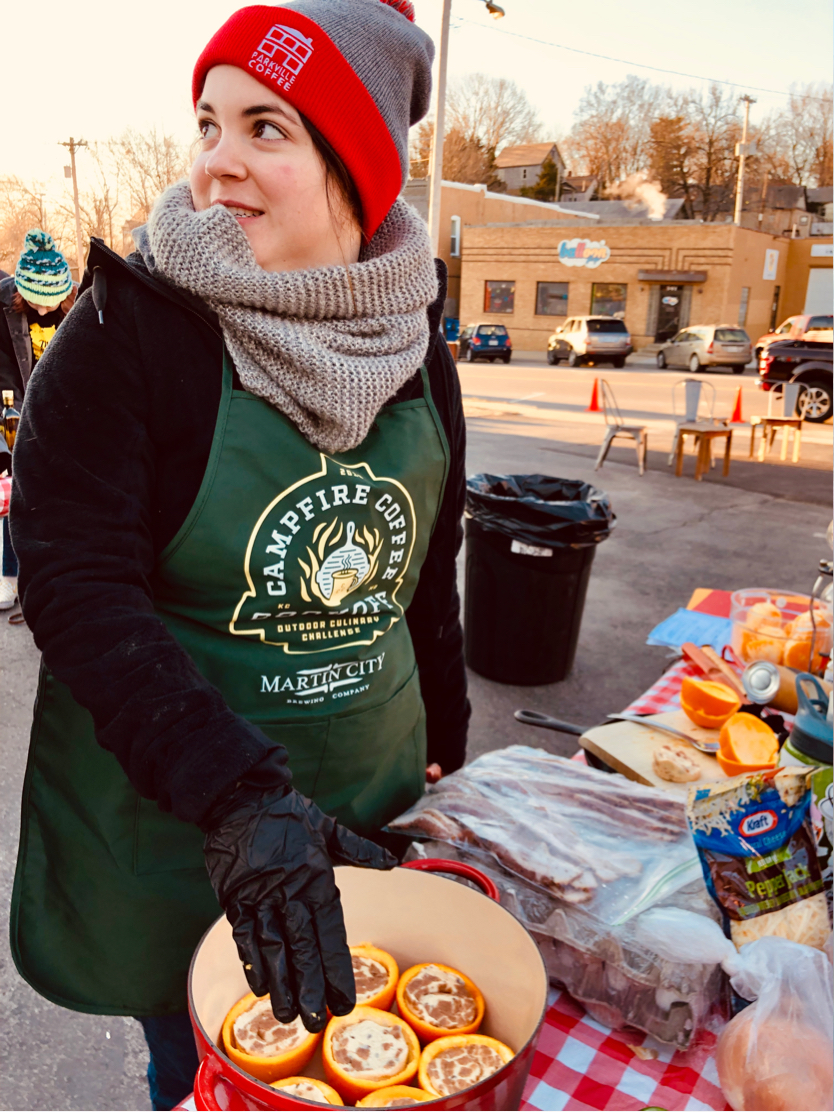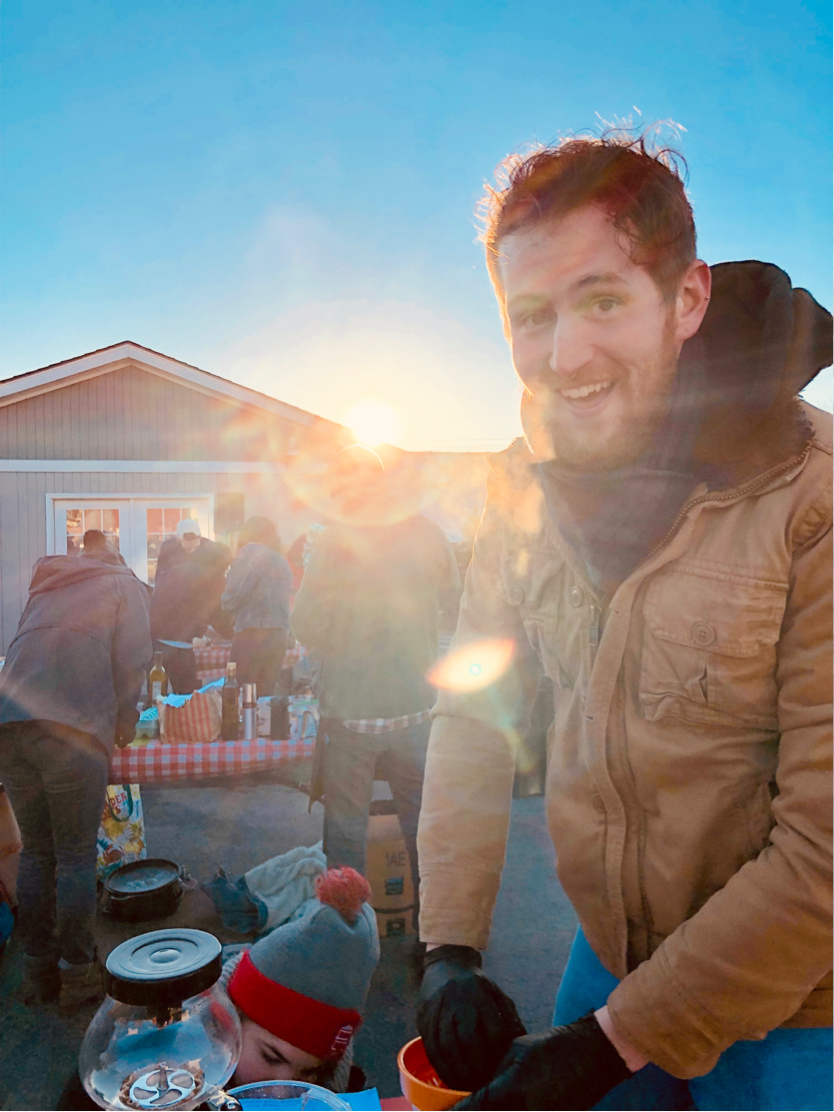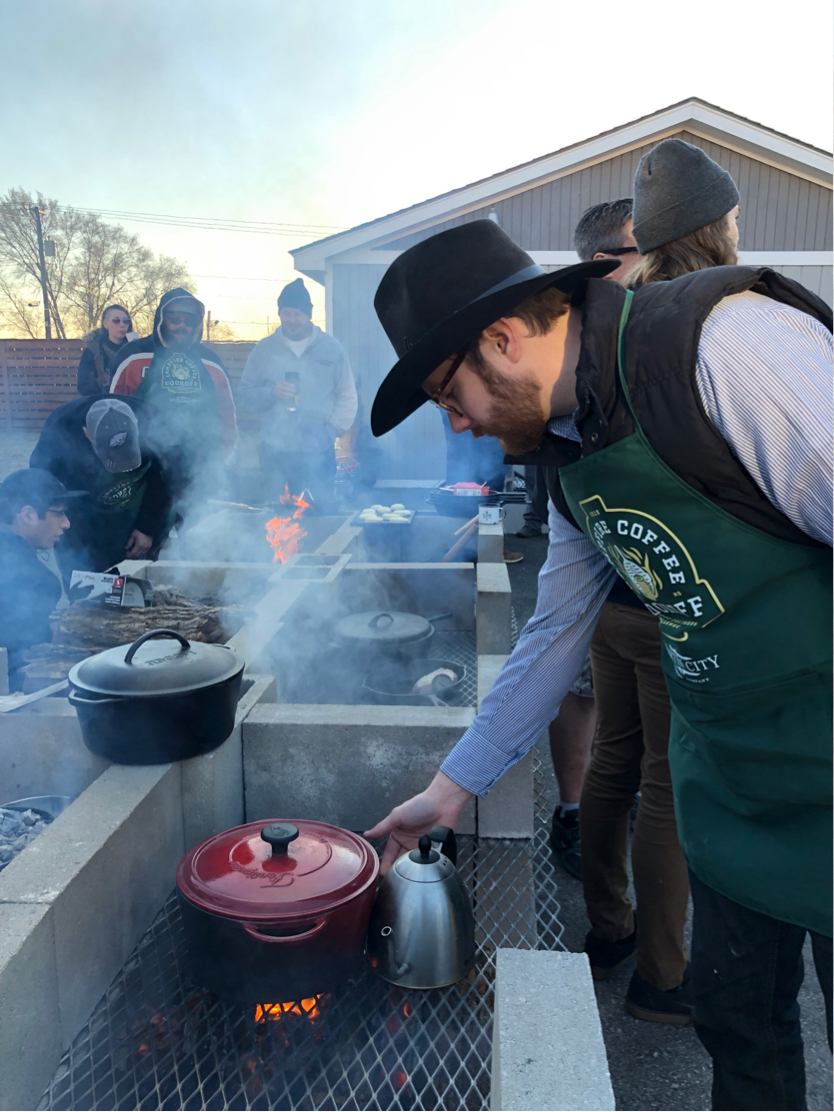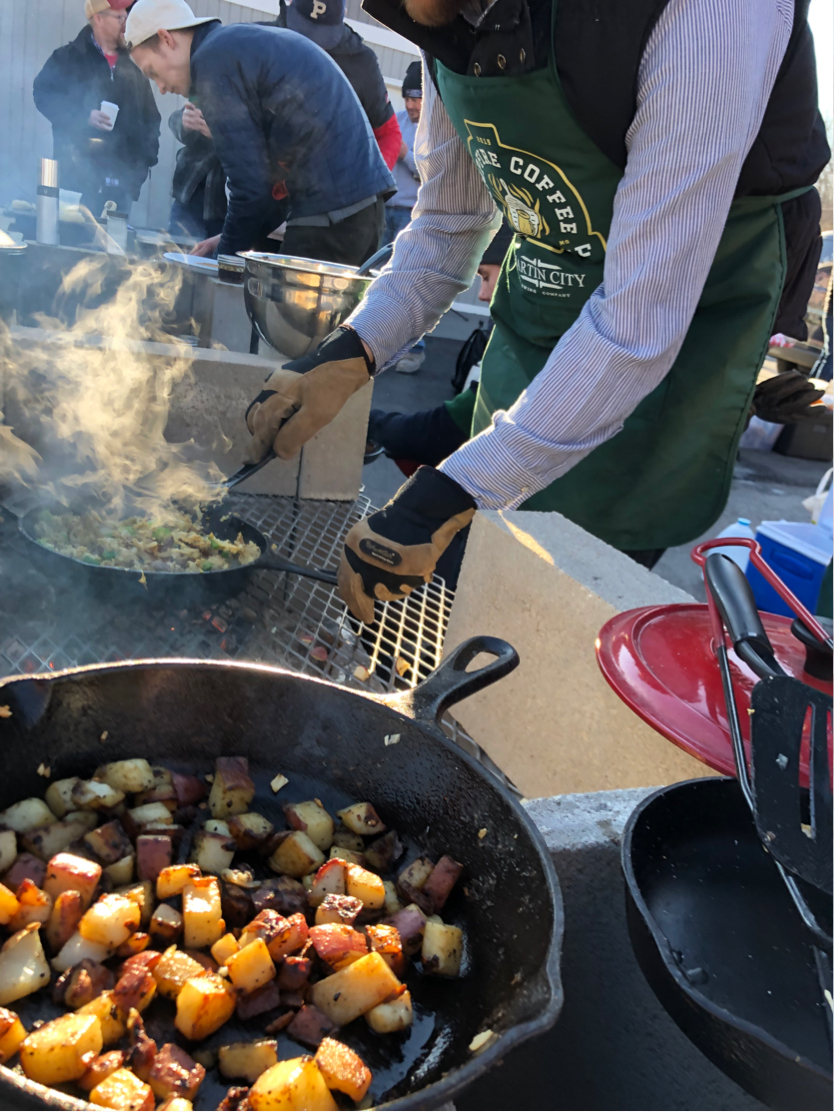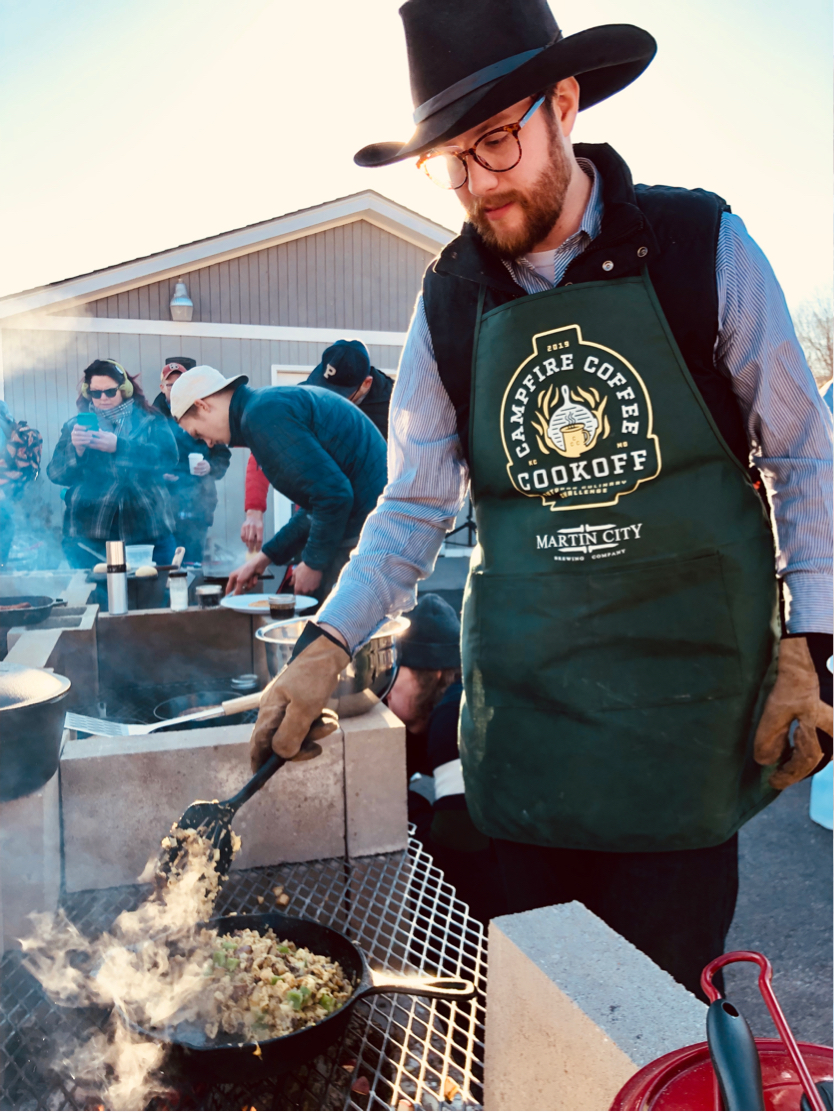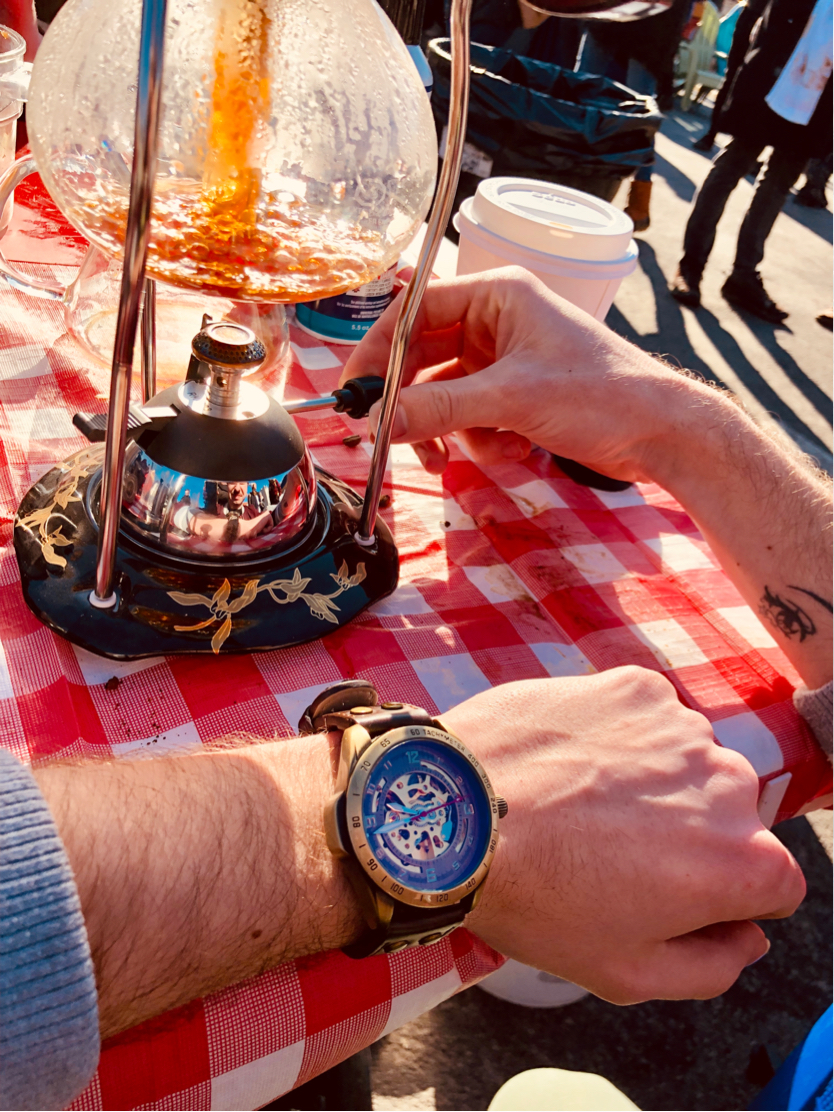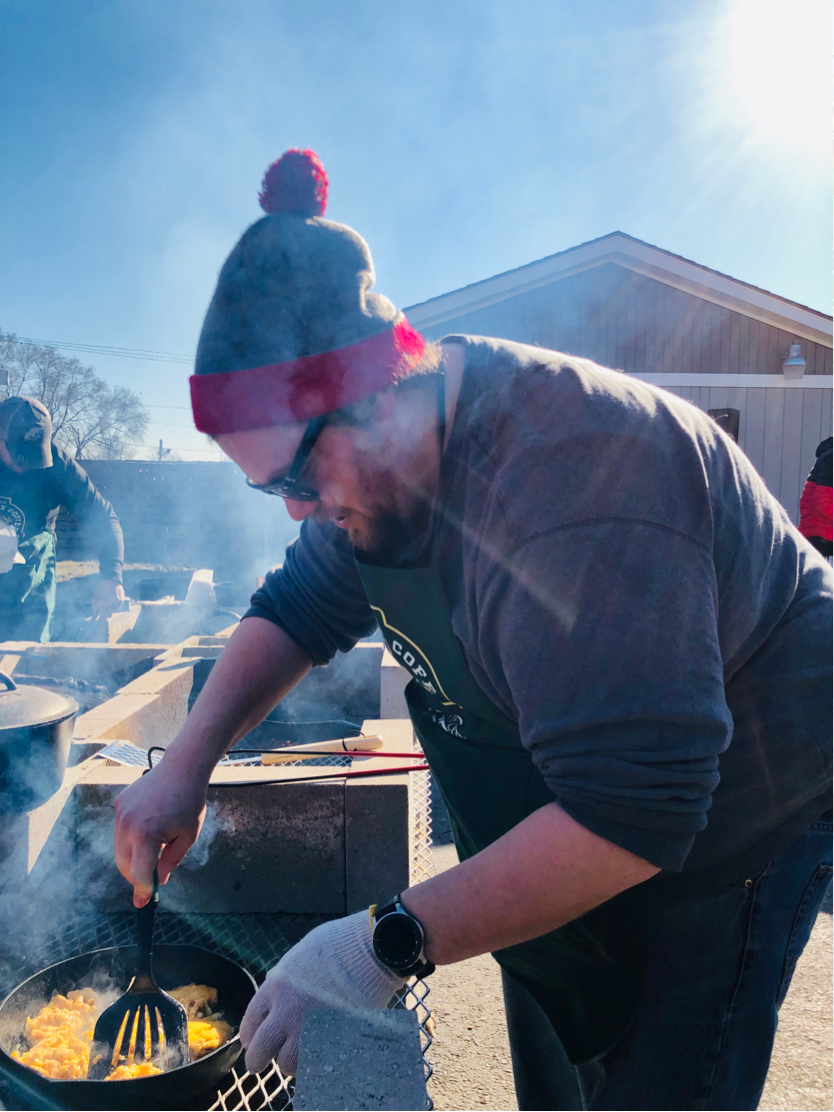 Friends and spectators from the community came and watched as we cooked our food and heated up the water for coffee on large open fire pits, designed and built by Marty Roe of About the Coffee.
After the competition, they held an award ceremony with trophies from one of the many sponsors of the event (a cutting board with the Campfire Cookoff logo engraved on it). We ended up winning 3rd place in the Classic American breakfast category with our classic breakfast hash of potatoes, bell peppers, eggs, onions, and garlic that we named "Call it what you want, I call it breakfast", and a French press of our coffee from Sumatra that complimented the hash with savory notes of bell pepper.
The champions of the event were Three Story Coffee from Jefferson City.
Events like this just remind us of how lucky we are to be a part of such an amazing community. Ben Helt, one of the organizers of the event has already announced that the Campfire Cookoff will return in 2020 with a few new rules, one being an opportunity for non-coffee professionals to participate. So be on the look-out for news on that! Follow @campfirecoffeecookoff for future news.