WHOLESALE COFFEE
CUSTOM BLENDS + WHOLESALE ROASTS
Using our classic Diedrich IR-12 drum roaster and expertise in blending flavor profiles, we provide custom and wholesale roasts to customers all over the country. Our customers include local businesses, grocery stores, schools, custom roasts/labels for events (weddings, company holiday gifts, etc.) and restaurants.
ABOUT WHOLESALE COFFEE
ROASTED IN SMALL BATCHES
Parkville Coffee is proudly roasted in-house in historic downtown Parkville, Missouri – just a few minutes north of Kansas City. Our wholesale coffee is roasted to order in small batches to ensure maximum freshness on a classic, Diedrich IR-12 drum roaster. We partner with importers that provide sustainably farmed, fairly traded beans.
MANAGE WHOLESALE ACCOUNT
You can now manage your wholesale account, including new and existing orders, online.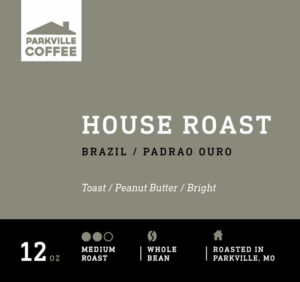 HOUSE ROAST (BRAZIL, PADRAO OURO)
Our friends at Anthem Coffee Importers have selected coffee from the Carmo de Minas region of Brazil to create the Padrao Ouro profile, translated as "Gold Standard". We use this profile as our House Roast, as well as in several blends, and is a bright medium roast, with notes of toast and peanut butter.
Process: Pulp Natural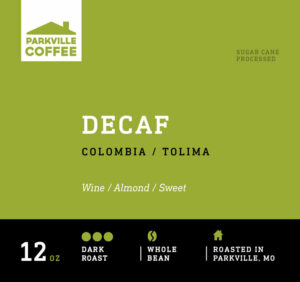 DECAF (COLOMNIA, TOLIMA)
We utilize Swiss water processed coffee for our decaf. This coffee has a flavor profile of almonds and wine. It is a sweet decaf that doesn't compromise on flavor.
Process: Swiss Water Processed decaf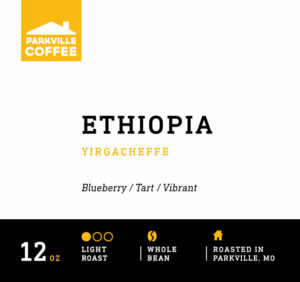 ETHIOPIAN (ETHIOPIA, YIRGACHEFFE)
The personal favorite of our roaster, this lightly roasted coffee is tart with notes of blueberries. Utilized in several blends, this coffee is vibrant and unique in our line up.
Process: Sun Dried Natural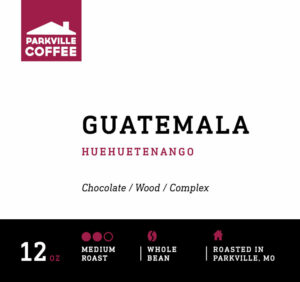 GUATEMALA (GUATEMALA, HUEHUETANGO)
A medium roast with notes of wood and chocolate, this coffee is a favorite of several baristas in our cafe. A bonus, the region is also super fun to pronounce.
Process: Washed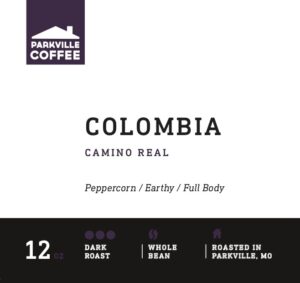 COLOMBIA (COLOMBIA, EL CAMINO REAL)
A dark roast with notes of Peppercorn with a full earthy body
Process: Washed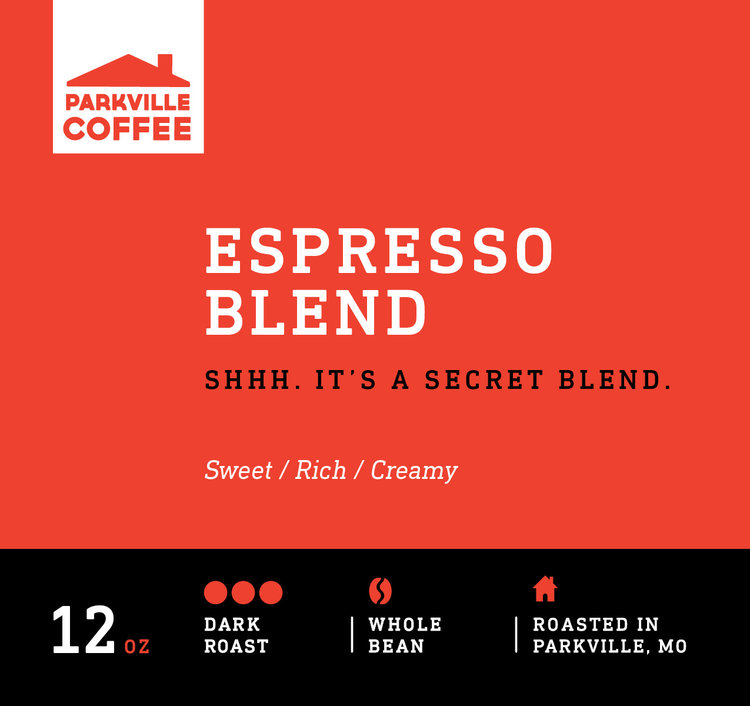 ESPRESSO BLEND
Our Secret Espresso Blend is a Dark Roast that has a creamy finish that is sweet and rich – also great as Cold Brew!