ABOUT US
PARKVILLE COFFEE
Parkville Coffee is proud to be a locally owned business supporting the residents and businesses in Parkville, MO, and beyond!
ABOUT PARKVILLE COFFEE
CAFE + WHOLESALE + CATERING
Parkville Coffee is a full-service cafe and small-batch coffee roasterie located on Main Street in Historic Downtown Parkville, Missouri. We feature handcrafted hot and cold beverages, baked in-house pastries, and lunch menu items, as well as wholesale coffee and custom blends, catering services, and a wide range of retail items.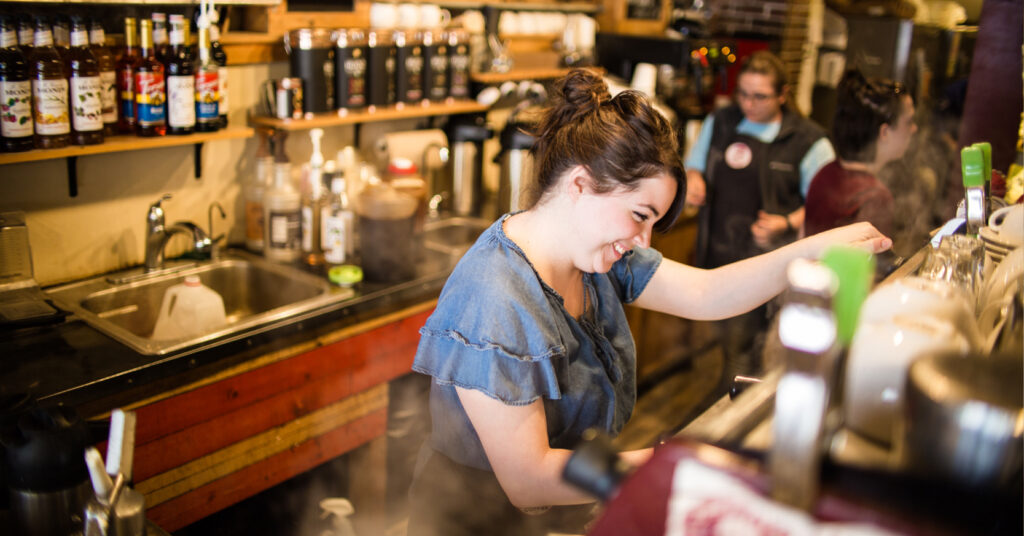 Meet Kristin, our smart, sophisticated, and eternally fun owner of Parkville Coffee! Parkville Coffee originally opened in 2010, and the founder hired a young graduate of Park University in 2012 as a barista. Over the years, she worked her way up to shift leader and eventually manager. When the previous owner was ready to move on from Parkville Coffee, that young creative woman was ready to take the reigns.
Kristin brings a fresh perspective of passion for people and coffee, and has expanded the business to include wholesale roasting and catering!
Our incredible team is made up of a core team of managers and department leads. Leon is our fearless leader as Store Manager. Phil leads our roasting department, Cole leads the kitchen and bakery, and Kota leads our café. Beyond our managers, we hire a diverse mix of shift leaders and baristas, who show up every day with a passion for serving you.
SHOP PARKVILLE COFFEE
FRESHLY ROASTED SIGNATURE BEANS
Whether you're too far away or just want to get your Parkville Coffee fix delivered to your doorstep, we are happy to provide our house-roasted beans for sale online.
NEWS & EVENTS
THE LATEST FROM PARKVILLE COFFEE