MARCH 23, 2020
We announce this with heavy hearts.
Our staff has come together (virtually this time), and our mood was much different compared to last week.
We have decided that even though restaurants doing carry out/curbside are still permitted after Tuesday, that we will be honoring the "stay-at-home" order put in place for March 23.
This means that Parkville Coffee will be closing our doors until further notice.
Even with following all the safety guidelines from the WHO, the CDC, and Platte County Health, our job is very personal, and is hard to reduce contact. We believe that if we do our part of staying home now, we may possibly help cut down the amount of time we have to stay home in the long run.
No amount of money is enough to risk the safety of our team, or our community. With this being said, our team has unanimously decided to honor the order, knowing that we will be without income. Please stay tuned for ways that you can support us during this time. And please reach out if there is any way that we can support you as well.
We love you, Fam. This is not goodbye, but see you soon.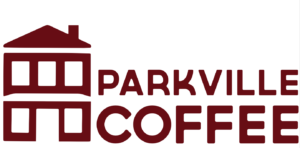 WAYS TO SUPPORT US DURING THIS TIME:
VIRTUAL TIP JAR: We will be posting a Virtual Tip Jar, asking for donations from our community that will be dispersed between the 12 employees that work for the shop and will be without pay during this time.
Order from our website. We are offering Free Shipping through our website. Order HERE.
Purchase a gift card to be used when we reopen, HERE.
Purchase coffee at one of our grocery stores. Here is a list of stores that we sell our coffee at:

Hy-vee 64th Street
Price Chopper Barry Road
Hy-vee Barry Road
Hy-vee Englewood
Green Acres Market in Briarcliff
A subscription through the Kansas City Coffee Collective
Whole Foods Market (KC location)